We love picnics.
And, because we love picnics and enjoy producing exciting, fun and even award-winning picnics and outdoor events in Chicago, we are going to share with you 30 of the best company picnic themes.
View our top picks for the best picnic themes for your next summer company picnic below, or take a look at one of our new picnic menus for more picnic inspiration:
International Food-Based Picnic Themes
International food is very trendy and always a huge hit with guests.  Consider creating a theme centered around a particular cuisine, or incorporate all of your worldwide favorites with these international picnic food ideas.  We like these themes because they celebrate a variety of cultures, providing a connection for any employees or staff members who might have roots in a different part of the globe.
Around-the-World
Taco salad, German potato salad, Polish sausage, Italian cookies and so much more. Pair these picnic foods with games, activities, décor and even costumes from all over.
Caribbean
The Caribbean has tons of unique flavors and combinations that would be great for any company picnic, such as a Caribbean pig roast and jerk chicken. Your picnic should be very colorful—include lots of blues, pinks and greens in your décor.
Oktoberfest
Add delicious bratwurst or rotisserie chicken to your picnic. Decorate in blue and white checkers and hire a polka band for added authenticity.
Fiesta
Create a Mexican fiesta this summer with street tacos, citrus BBQ chicken, street-style corn on the cob, ranchero beans, Mexicali rice and more.
Mediterranean
Chicken souvlaki, Greek salad, grilled salmon, red pepper hummus and other Mediterranean-inspired items will turn your picnic into a Mediterranean paradise.
Activity-Based Picnic Themes
These company picnic themes are all about activities.  From the menu to the entertainment to the décor, these themes truly drive the entire picnic experience and create an exciting afternoon for kids and adults alike.  We like these themes because they encourage interaction amongst the entire company and their families.
Sports
Definitely a crowd favorite, a sports theme gives you infinite options for participation in games and activities: softball, volleyball, relay races, football toss and golf swings, to name a few. Sports-themed picnics can have any type of picnic food, but traditional sports arena foods—burgers, hot dogs, chicken breast, veggie burger—are best.
Ballpark
Everyone loves ballpark food. Hotdogs, Cracker Jack popcorn, cotton candy, Sno Cones, popcorn and peanuts are just a few of the menu items to incorporate at your picnic. Games can be centered around baseball games and other baseball activities.
Tailgate
Just as the ballpark centers on baseball, this theme would center on football and football-related activities.
Carnival
There are tons of small carnival games to play at company picnics. In addition to offering carnival activities, you could also give tickets to participants and let them pick out prizes, just like the real carnival.
Survivor
Any picnic menu would work for this theme, though a Caribbean or tropical menu might be most appropriate. Games could be conducted like the TV show Survivor, with teams competing in a variety of challenges.
Kickball
Center the picnic on a kickball tournament. Serve up your favorite ballpark or picnic food along with it.
Around-the-States Picnic Themes
Being such a huge, diverse country, we all have plenty of culture to share with each other.  Brought to you from each corner of the US, here are fun picnic ideas, activities and menus that you can create into the ultimate company picnic.  We like these themes because they give people a small glimpse into life around the different parts of the States.
Southern
The South is full of delicious BBQ options. Give one or all of them a try with this picnic theme, making sure to include traditional southern favorites like chicken, brisket or ribs.
Western
The activities will make this theme a complete blast. If you expect a lot of children, consider having ponies for short rides. Serve BBQ brisket, baked beans, corn and watermelon at this picnic.
Red, White and Blue
Salute the entire country with an All-American picnic. Of course, this theme is perfect for your 4th of July picnics, but it can also be your theme all summer long.
Chicago
Celebrate your city with a Chicago-style picnic by serving up Italian sausage, beef and bratwurst alongside other complementary dishes.
Daytona 500
Incorporate racing décor, activities and just about any picnic menu for this interactive theme.
Adult Picnic Themes
While these themes are centered more around teens and adults, there are plenty of ways to incorporate kids' activities into any one of these picnics.  If your picnic is for employees and spouses only, though, or if you have a lot of teenage employees or family members and would like something special for an older crowd, consider a more grown up approach.  We like these picnic themes because the menus and activities that coincide with them are perfect for those age groups.
Mardi Gras
Splash your picnic with tons of yellow, green and purple, and make sure to have plenty of sparkles, sequins and mystery. Serve up some colorful and delicious frozen drinks with this theme.
Casino
Gather up your staff for some Blackjack, Texas Hold 'Em, Roulette and Craps. Everyone will have fun wagering and winning tickets or fake money to turn in for prizes at the end of the picnic.
Music
Hire a band, DJ or community music group. Incorporate music into all of your activities and games as well. You could even feature an all-employee band.
Kid-Friendly Picnic Themes
These picnic themes are very kid-friendly.  They are great for companies with tons of young families, giving the children plenty of opportunities to play with each other and interact while the adults also enjoy themselves.  We like these picnic themes because without a doubt we, the adults, always seem to have just as good a time participating in the "kid" activities as the kids do.
Block party
Dunk tanks, parades, water games…they're all appropriate at a block party picnic. Also consider the traditional burgers, hot dogs, chicken breasts, watermelon and pasta salad picnic food combination, or go with something new, like street tacos.
Safari
Kids will love this animal theme when you send them on a miniature train ride throughout the picnic grounds. Have animal experts come to show off some of their favorite animals or even consider hiring a petting zoo.
Circus
Circus foods are the most fun foods of all—cotton candy, peanuts, popcorn, Sno Cones, pretzels and corndogs, for example. Adults and kids will love impressive acrobatic street performances as much as they will love the food.
Summer Camp
This theme focuses on traditional picnic foods, such as hot dogs, almost as much as it focuses on the games and competitions, like inflatable obstacle courses and potato sack races.
Water Picnic Themes
Water games and themes are some of the most popular items to include in summer picnics and have been for decades.  We like these picnic themes because during those hot Chicago summer, a picnic is often more enjoyable when guests have the opportunity to cool off a bit.
Water Games
This theme is sure to cool off the kids as well as provide fun, relatively inexpensive entertainment for all ages. Incorporate a Slip 'N' Slide, water balloon fight, squirt gun battle and more.
Nautical
The nautical theme goes great with just about any menu, and the décor and games can easily center on the theme as well.
Pirate
Kids and adults alike will love this fun theme. It engages all guests, bringing them into the swashbuckling fun over delicious food and games.
Hawaiian Luau
A pig roast is the perfect way to feed (as well as provide a bit of a show for) guests at a Hawaiian luau picnic.
Just for Fun Picnic Themes
If you are looking for a less-than-traditional picnic theme for the ultimate unique picnic experience, we recommend working on one of these themes.  We really like these unique picnic experiences because the more unique the picnic theme, activities, décor and menu, the more likely your company will remember the experience for years to come.
Christmas in July
Bring a little winter fun to your Christmas in July party with hearty picnic foods and tons of red and green.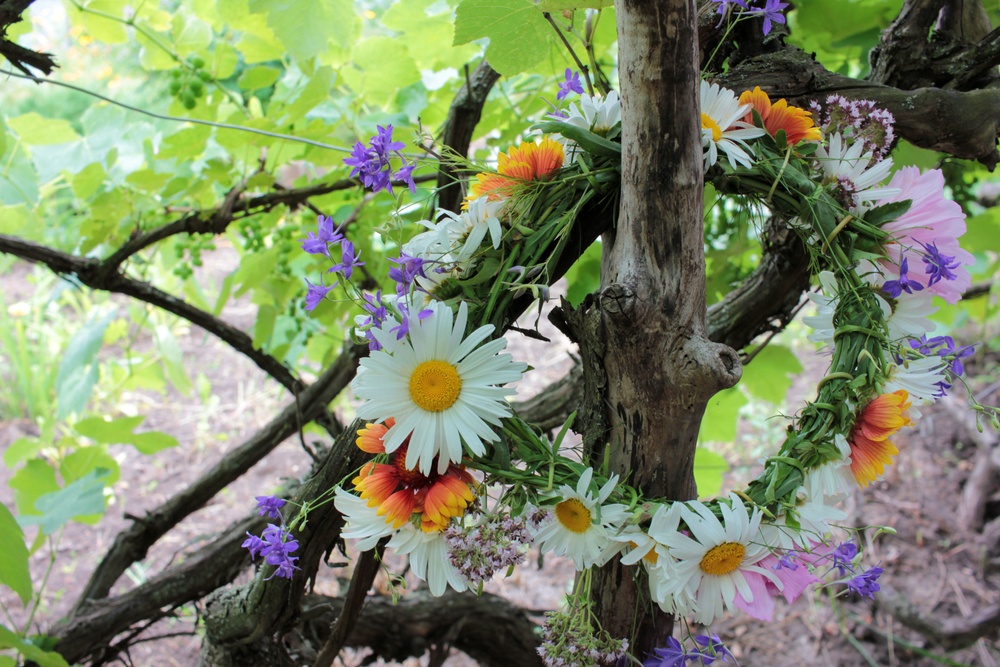 1950s
Focus on the décor, games and entertainment made popular in the 1950s—or any decade of your choice.
Midsummer
Midsummer is a hugely popular celebration in many different cultures around the world. Songs and dance will dominate this picnic theme, as will the décor.
Outdoor Theater
Work with a company who can set up a large white screen and projector so that you can play a video or movie as entertainment, or stream live photos from the picnic as it is happening.
Want more picnic ideas?