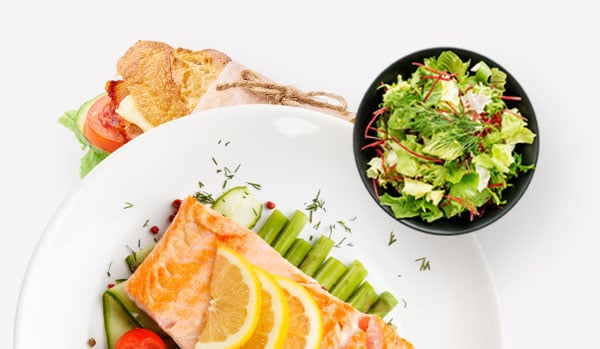 We Make Moments Happen
As we like to say at Tasty Catering, it all started with a hot dog. The biggest successes can come from the smallest moments, and we make moments happen!
Appreciated the array of healthy choices
Dawn C.
Meet Tasty
Our Story
Our roots can be traced back to the 1980s with the opening of Tasty Dawg, the first of several fast food hot dog restaurants. The success of those restaurants led to the request for corporate catering, beginning with smaller lunch orders and soon growing into entire picnics and company events. Tasty Dawg's catering division was booming, and with the addition of several key team members, brothers and owners Tom, Larry and Kevin turned the Tasty team's focus to catering.
Eventually, the three existing Tasty Dawg locations were shut down in favor of the full-time, full-service catering company Tasty Catering, which was now operating out of a commercial kitchen in Elk Grove Village, IL. With continued success and the addition of even more key employees, Tasty Catering made another leap—this time into a large 12,000-square-foot building—in 2005 to better accommodate the growth in sales, food and event production, services, menus and employees.
Today, our team produces hundreds of events annually, from weddings and birthdays, to corporate meetings and galas, nonprofit fundraisers and festivals. We love catering events in the Chicago area and are honored to be a part of the Elk Grove Village community.
1989

Founded

10,000+

Events Annually

200+

Team Members

A+

BBB Accredited Business
Our Team
The Tasty Catering Team is made up of creatives, planners and foodies, and we wouldn't be who we are today without each and every one of them. We are proud to provide so many jobs to the community and are grateful to have the opportunity to employ people of all different backgrounds and histories.
Meet the Team
Explore Careers
Awards
Highly Accredited & Awarded
Tasty Catering has spent years perfecting the art of catering and service, leading to honors in catering, event planning and company culture. From industry awards like Caterer of the Year to community awards like Governor's Award for Sustainability and business awards like Top Small Workplaces—even Forbes Best Small Companies in America—we deeply value each award! We feel honored today to have received such notoriety and recognition from a variety of truly admirable organizations.
Our Services
As a full-service Chicago caterer, we offer more than just tasty food. Our team is highly trained to help you through each and every part of the event planning process. From finding the perfect Chicago event venue to incorporate your theme to how to incorporate your favorite homemade meals into your wedding day or how to expertly craft the event so your brand is at the forefront for your investors, you can trust the Tasty Catering team to help you with every little detail, no matter how big or small. Our event production services are available with every event we cater, so you don't have to stress about a thing!
Our Values
At Tasty, our mission is to experience the thrill of success through teamwork, innovation and community involvement. It's thanks to our mission and values that we have been able to serve so many happy customers over the past 30+ years.
#1 always moral, ethical & legal
#2 treat all with respect
#3 quality in everything we do
#4 high service standards
#5 competitiveness: strong determination to be the best
#6 an enduring culture of individual discipline
#7 freedom and responsibility within the culture of individual discipline
Get Tasty Catering for Your Event
Our planners are ready help you plan the perfect event.
Contact Us