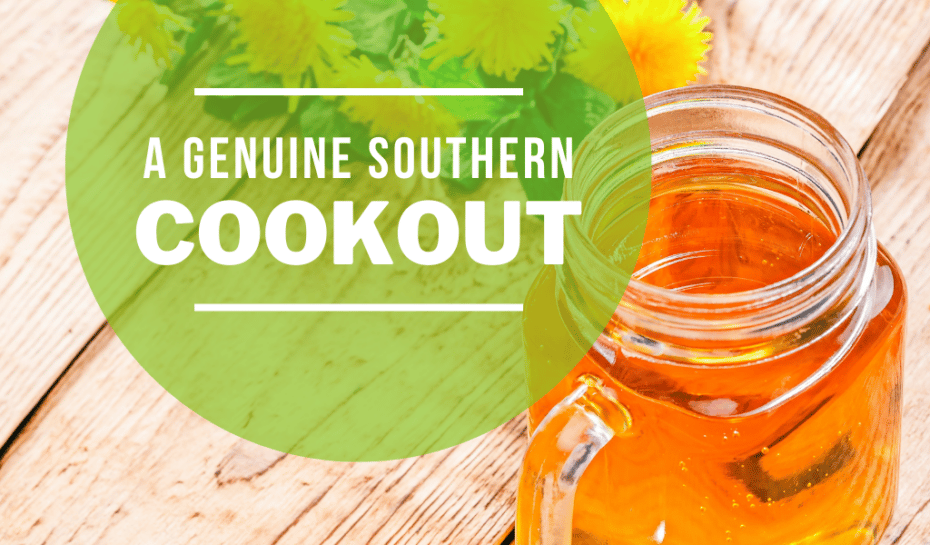 We northerners may call it a picnic, but down south, it's called a cookout. Just because your company may be located here in Chicago doesn't mean that you still can't add a little southern flavor to your next company picnic.
Southern cookouts are all about preparation, prayer, family and a whole lot of food. So if you're looking to plan the perfect southern company cookout, here are a few things you should definitely include!

A Southern Menu with Plenty of Food
For every southern cookout, the center of attention is and should be the food. There is a standard of proper quality and quantity that should be met with a southern picnic menu.
Memphis-style pulled pork. The south is full of rich barbecue traditions, including Carolina, Memphis and Texas styles. Memphis' style draws much of its influence from the other two, including the application of sauces and the actual pulling of the pork. Pair it with some heritage coleslaw and you've got a combo your team is sure to enjoy.
18-hour smoked brisket. Low and slow—that's the way it's done. For many southern cookouts, preparation starts the day prior by seasoning up a nice size serving of beef and smoking it overnight. Brisket goes great with a hearty helping of American potato salad that your team is sure to love.
Barbecue chicken breasts. Of course, fried chicken is king just about everywhere below the Mason-Dixon line. But the southern barbecue legacy also stakes a claim to America's favorite poultry. Season it with the holy trinity of salt, pepper and garlic and smoke it over the grill for a real southern delicacy. Have your team pair it with some bagged potato chips and eat up.
Burgers and hot dogs. They're the single most popular picnic duo out there. Black angus 1/3 lb. burgers. Jumbo angus beef hot dogs. Grill some up at the perfect temperature with all the proper condiments (ketchup debatable—we are still in Chicago, after all) and give your employees something delicious. Don't forget to finish off your southern picnic menu with some juicy watermelon.
All the Proper Games & Entertainment
The next most important thing for your southern cookout after the food is the company. Obviously, we're referring to your actual company. But more so, we're referring to your guests as a whole. Everyone's family at a southern cookout, so you should invite your team's family members to yours and have plenty of games and activities to get them involved.
Flag football. The southern United States is SEC country, which is easily the most prolific NCAA football conference. The enthusiasm stays high year-round, and you shouldn't be surprised to hear random shouts of "Roll Tide," "War Eagle," "Go Dawgs," or "Pig Sooey," among others, wherever you may roam. So how about getting everyone's energy up with a nice game of flag football?
Bag toss. Down south, the game is more commonly known as corn hole. But it's a tailgate and cookout fixture with two boards, six bags and any number of players. Setting some bag toss stations up at your southern cookout is a must.
Ladder golf. It's a slightly lesser-known game played with small gauge PVC piping towers and golf balls tethered ropes. The rules are similar to horseshoes, but scoring is tiered with respect to each rung of the "ladder." The game has a growing cult following, especially for those down south, and it's sure to be a hit at your company picnic.
Go kart/mud racing. The only sport that can rival the legacy of football down south is auto racing. Dating back to the early 1900s and the "rum runners" of prohibition, the sport has established firm roots in the hearts of southerners. If your team and truck aren't afraid to go off road and get a little dirty, then mud racing (or "muddin," as it's more commonly known) is for you!
Décor with A Southern Charm
The southern aesthetic is robust and rustic. It's a tribute to the diverse natural landscapes of the region, which range from swampy wetlands and dense forests to rolling hills and steep mountainsides. Your décor should certainly tip its hat to this visually beautiful tradition.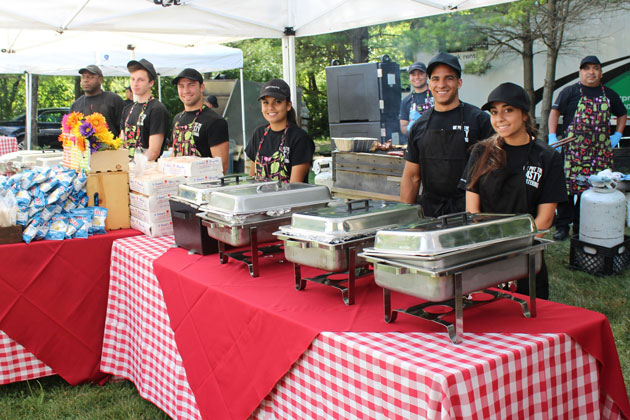 Checkered tablecloths. They are a pretty well-known visual element to picnics and cookouts alike, but the pattern itself has always been most popular in the south. Laying out some checkered tablecloths gives your cookout a real southern throwback feel.
Mason jar centerpieces. Aside from being a wink to the rich southern moonshining tradition, mason jars have become a rustic décor fixture. Filling them with everything from fruit to flowers can also contribute to a southern atmosphere.
Sunflowers. Anyone who's ever been through Georgia can testify to the absolute beauty of the sunflower fields. Sunflower décor adds a warmth and welcoming color to your picnic proceedings.
Chalkboard menus. If your picnic is going to have a lot of guests, then you should certainly consider posting some menus to give everyone an idea of what you're serving up. Chalkboards are an homage to the rusticity of the southern schoolhouse and make for a unique piece of picnic décor.
A Southern Party Time Playlist
Delta blues, gospel soul, country folk, hip hop, crunk, indie rock and more—the south has an unbelievably rich musical legacy. It's informed by entire communities like Nashville, New Orleans, Jackson, Miami and Atlanta. Check out this playlist for a fairly comprehensive concept of southern sound.
One thing that's remained consistent about the southern cookout legacy is the ethic of southern hospitality. Being a good host means that your door is always open. There is a feel of extended family that encourages everyone to take a seat at the table and join the conversation around food that has been prepared with real heart and soul. Without a doubt, this is what makes a southern theme perfect for your company picnic.
Give the Tasty Catering team a shout at 847.593.2000 or contact us here online if you're ready to start planning your southern cookout-style picnic!
More articles you might enjoy: