Chicago Wedding Catering
Refreshingly unique wedding catering, creative design and expert planning for your perfect Chicago wedding day.
The meal was fresh and delicious
Emily
Why Tasty?

Make Your Wedding Unforgettable

Relationships with beautiful venues across Chicago, endlessly delightful menu options and an exquisite team of professional bartenders and serving staff are all things you can expect from Tasty Catering when planning your Chicago wedding catering.

Whether you're planning a traditional bash with hundreds or a minimony followed by a microwedding for a few of your nearest and dearest, we will make sure your dream wedding vision is brought to life seamlessly. All our work is to ensure your wedding dreams can easily be brought to life!
Here's to the most beautiful—and affordable—wedding and reception of your dreams.
100+ 5-Star Reviews

With over 10,000 weddings and events under our belt, we know how to cater and plan a flawless event and have the reviews to prove it.

Custom Menu & Tasting

We want each couple's unique personality to shine through on their wedding day, and that starts with food that fits your preferences!

Safety First

We go above and beyond with certified sanitarians, strict prep requirements, service standards and cleanliness procedures to keep you, your guests and our team safe.
Customize

Our Wedding Catering Menus

We specialize in a personalized experience that not only lives up to your wedding vision but surpasses all expectations—and that starts with your wedding catering menu! Starting with an impressive charcuterie spread and hors d'oeuvres filled with delightfully delicious flavors through to the custom donuts hanging on the late-night donut wall, your menu can be made your own in so many ways.

View Menus
Award Winning
Couple's Choice Awards
Real Weddings
Stories & Advice
Beyond the menu
A-to-Z Wedding Planning Services
When planning your big day, there's a lot to consider, starting with the venue and ending with what you're going to do when the final song has played—and Tasty Catering can help with it all. Beyond creating the perfect menu, we can help you create the perfect day and the perfect wedding weekend in Chicago with our expert advice and catering and event planning services!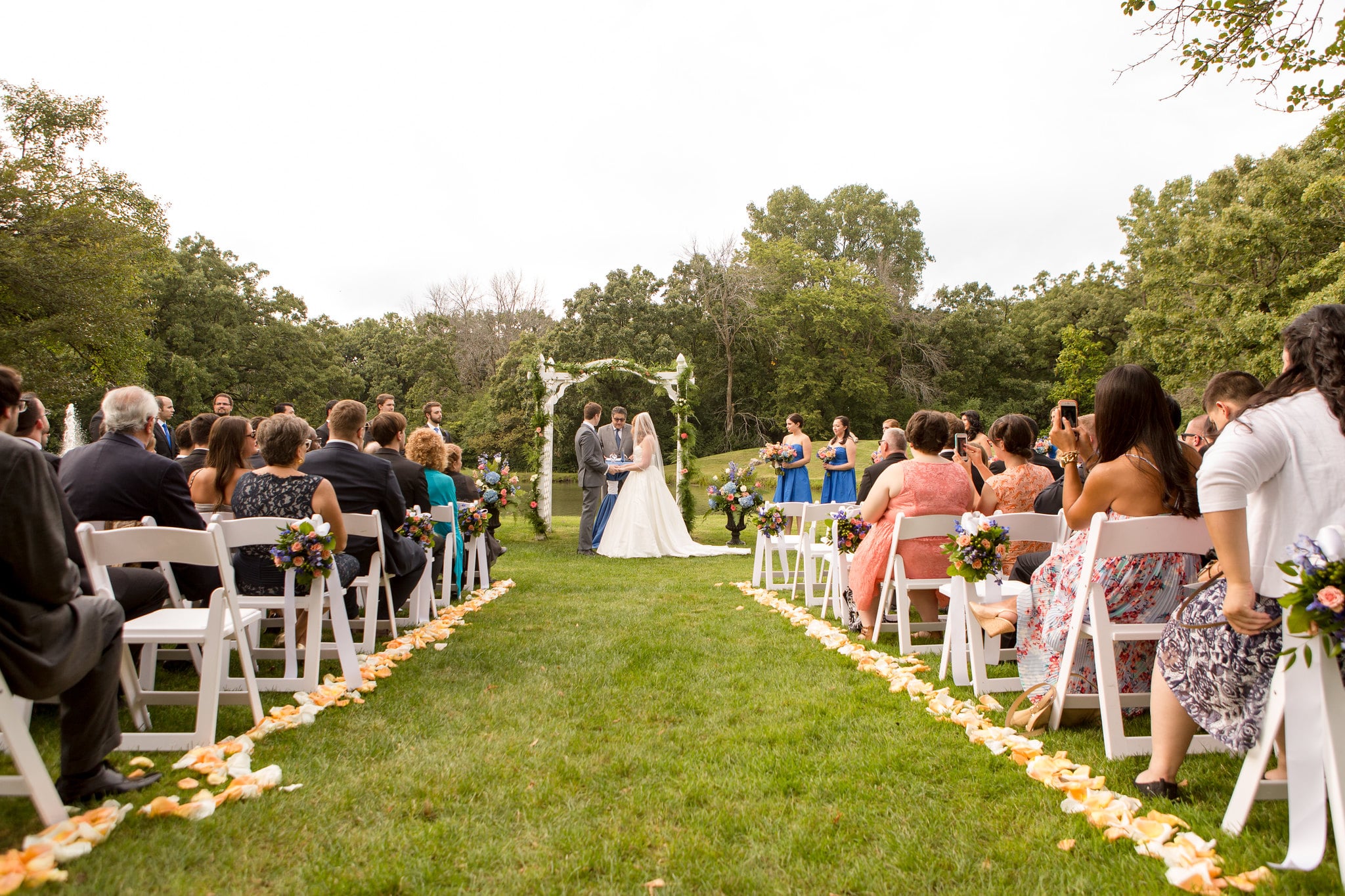 Frequently Asked Questions
What packages do you offer?

Our Wedding Guide includes a variety of menu packages as well as bar service, rentals and more. We do customize menu options to fit exactly what you are looking for so if there is something that you do not see listed here that you would like, just let us know.

Do you allow customizations for my wedding menu?

Definitely! In fact, we encourage wedding menu customization. In order to have the perfect wedding day, you have to love every single detail… and bite! Throughout our time together, your designated event designer will learn more about your palate and preferences in order to help you customize the best wedding menu for you and your guests.

Are you able to accommodate dietary restrictions?

Absolutely! Our chefs can create menus based on any and all dietary restrictions. We have vegetarian, vegan, gluten-free and dairy-free item. These are identified in our menus. We are also adept at planning for a variety of dietary needs, so if you have other restrictions, we can make adjustments accordingly.

Do you offer bar services?

We do. Our skilled and certified bartenders/mixologists know how to work a crowd and whip up some of the most delicious cocktails and mocktails around. We can even help you create a fun specialty cocktail to spice up the celebration!

Our venue is BYOB – can we provide the alcohol for your team to serve?

Yes! If you prefer to provide the alcohol, our team will provide the bartenders and a "Mixer Package". This package conveniently includes all of your mixer items, including soft drinks, bottled water, bar supplies, and more.

Are you able to provide linens, china/glassware and other rentals?

Yes, we are designed to be a one-stop shop and are happy to assist in providing linens, china/glassware, equipment and additional rentals that you may need.

Do you have food & beverage minimums?

Yes, minimums are listed on our menus under each item. If you have a smaller group, no problem! We are happy to work with you to customize options.

Do you offer tastings?

Yes, we do! Once you are booked with a venue and have a catering proposal in place we can schedule a complimentary tasting for the couple.

How can I request a quote?

Please contact us via email at info@tastycatering.com or call us at 847.593.2000 and we would be happy to start a quote for you.

What are your sales office hours?

Our office doors are open Monday through Friday, 8:30 am–12:30 pm and again from 1:00 pm–4:30 pm. However, we are capable of serving your event at all times with our 24-hour kitchen.
Questions? Ready to get started?
We're here to help.
Contact us