As traditional holiday parties begin to fade into memory, consider treating employees to one more celebration. Venue availability and work calendars tend to be more open as the mad rush of the holidays ends, which may even persuade you to host your big seasonal party in January instead!
Our creative Chicago catering team has endless holiday party ideas that will motivate and reward employees as your company moves into what is sure to be a very successful New Year. In this post, we share January corporate celebration ideas that are perfectly suited to any progressing company.
8 Alternatives to Traditional Holiday Parties
1) Re-Gifting Party
When the lunchroom chatter turns to that of "I don't need another one of these!" employees really would love a re-wrap party. Guests have a blast swapping out unwanted gifts for something they love or need instead.
Helpful Tips:
Set a price range. Ideally, everyone will go home with a gift of similar value.
Draw numbers. Randomly pick the order for choosing gifts to keep the selection fair.
Have a drink. Schedule an hour for socializing and drinking signature cocktails before the trading begins.
Set up a donation bin. Sometimes giving gifts to those in need feels better than receiving them. This is also a great way for companies to give back to the community even after the December holidays!
2) "Kick-Off 2022" Campaign Party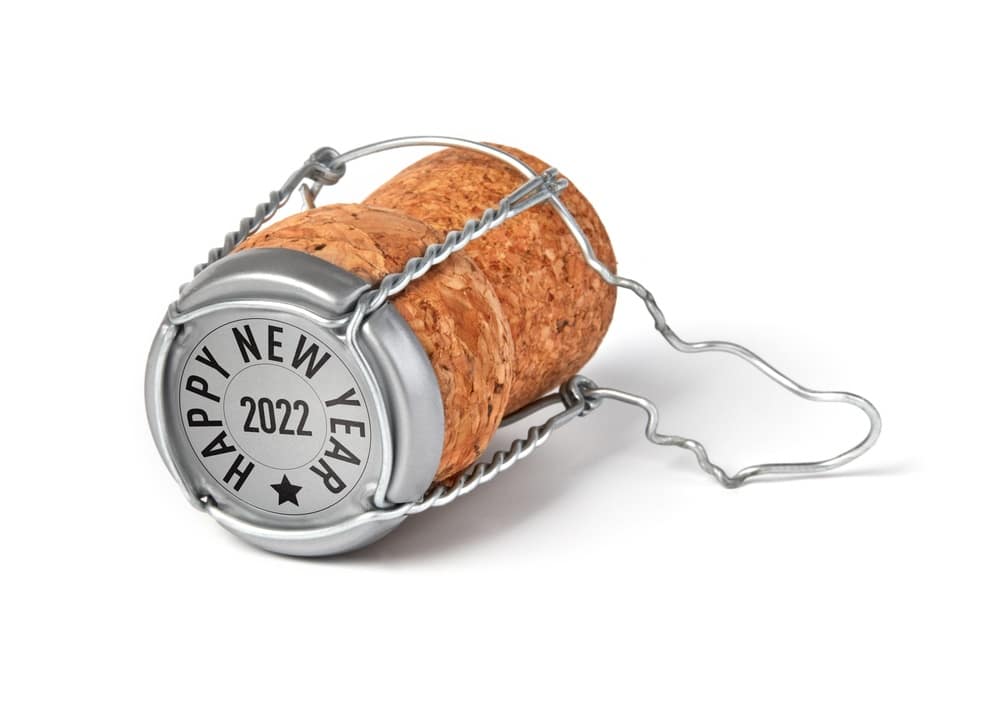 After the busy holiday season, it's nice when everyone can get together to regroup and review work objectives for the upcoming year. A kick-off campaign could include the launch of a new product or service and could be held as an evening event or in conjunction with a workday meeting.
For a fun way to start the day (and the year!), we love the idea of hosting a morning meeting "Kick off 2022" campaign party with a make-your-own breakfast buffet. In addition to juice and premium coffee, like the Hawaiian Kona blend, offer one or more of these options:
Yogurt bar. With choices of low-fat organic yogurt, granola, dried cranberries, raisins, seasonal fruit and berries with assorted muffins
Breakfast tacos. Scrambled eggs and sweet potato green chili hash served with warm flour and corn tortillas, pickled jalapenos, guacamole, queso fresco, shredded lettuce and salsa verde
Oatmeal bar. Steel cut oats with berries, brown sugar, chocolate chips, walnuts and dried cranberries.
3) First Friday of the Year Party
Let the office celebrate the first Friday of the New Year together. Giving your team a jumpstart on the weekend is a nice welcome back from the holiday season.
If there is a big sports game scheduled for the weekend of your office party, set the theme as such by talking with our expert planners about top sports party decoration ideas! There is no better way to start the weekend than with our popular warm pretzel dog bites with sweet habanero dipping sauce while cheering on your favorite Chicago team.
4) A Year in Review Party
Supercharge into each year by recognizing employees and departments' accomplishments. With less stress and fewer looming deadlines, January is a great time to relax and indulge a bit. Working with a top Chicago catering company, you can create a custom menu full of celebratory food like:
Chicken champagne, sautéed chicken breast in a delicate champagne sauce accented with sun-dried tomatoes,
Marinated london broil, soy and red wine vinegar marinated grilled beef with sherry mushroom sauce or
Mini éclairs filled with Bavarian cream and coated with chocolate.
5) Health-Focused New Year's Party
January is a time of hopeful New Years resolutions, many of which are health-related. As gym memberships soar and apples start appearing in the lunchroom, help your employees stay on track by inviting them to a Chicago New Year's party filled with healthy food and beverages. This will be a welcomed change after the sweet filled month of December.
As you explore our holiday party menu and always-popular corporate menu, you will find a wide variety of healthy New Year's party food ideas like:
Grilled vegetable ravioli. With Mediterranean relish
Brown rice pilaf. With dried fruit or aromatic vegetables
Atlantic salmon fillets. Roasted and glossed with a white wine lemon-dill sauce
Chopped romaine and kale salad. With wild rice, shredded carrots and sun-dried tomatoes served with a poppy seed dressing
Cinnamon raisin energy bites. A gluten-free twist on a granola bar and made with oats, raisins, peanut butter, cinnamon, honey and a drizzle of chocolate
If you choose to provide cocktails, feature ones with light alcohol. Also, be sure to offer a wide variety of refreshing and healthy fruit juices like ruby red grapefruit and cranberry.
6) First Quarter Celebration 
If you nailed your first quarter goals, go ahead and celebrate with the best Chicago catering! Remember to celebrate the employees, whose hard work and commitment to the corporate vision, was the bread and butter to achieving those goals. Consider treating them to some fine cuisine like our black Angus roasted sirloin.
7) Goal-Setting Party
Invite employees to come together and enjoy delicious Chicago catering while setting goals. Throwing this kind of party in your office may inspire employees to set work related goals as well. Have bonding activities to bring everyone together because creating a network of supportive staff is the key to achieving corporate goals.
8) January Holiday Party
If you simply must celebrate with a holiday party but do not want to add that to your December to-do list, then consider choosing a date in January. You are likely to find greater availability at the top holiday party venues in Chicago. Guests are less likely to have jam-packed January calendars, which means more guests will be able to attend!
Some things never change, like our commitment to exceptional customer service. But by having an open mind, we can help you reap the benefits of hosting a holiday party in January! We encourage you to work with our friendly Chicago catering team to put a unique twist on your corporate holiday party.
To bring more than 25 years of catering experience and creative event planning to your Chicago holiday party, contact us online or give us a call at: (847) 593-2000.