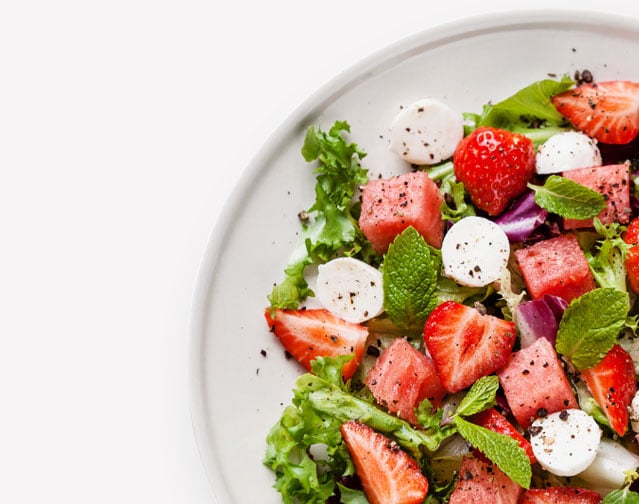 Fresh & Custom
Rosemont Catering
Tasty Catering has 30+ years of experience catering in Rosemont and the Chicago area. We understand that no two events are the same, which is why we specialize in creating custom catering menus and experiences that impress—every time.
I couldn't have been more impressed.
Chris P.
Who we are

Meet your creative catering team.

Meet Tasty

Menus

Customizable menus to please every palate.

Explore Menus

Services

Full-service catering for any occasion.

See Services
Who we are
Caterers You Can Trust
Tasty Catering's roots in the Chicago area run deep. After 30+ years of catering area events, our family-owned and operated full-service catering company has become a part of the Rosemont community. From office meetings and daily foodservice to completely custom weddings, we're ready to make your vision come to life. We use a customer-centric approach to catering that allows us to customize every event experience to suit the needs of the occasion. One of our favorite local venues is Aloft at Chicago O'Hare; its contemporary style lends perfectly to creative plates with a little edge. Let us show you what we can do for your next event!
Personalized Service

No two events are created equal. So why would we plan them the same? Our professional catering team personalizes our services to meet the needs of every group and individual, every time.

Safety First

The safety of our guests and team is our #1 priority. Our team has 25 sanitarians on staff, all are ServSafe COVID-19 trained and we abide by a strict sanitation protocol to keep everyone healthy!

Fresh & Healthy Customized Menus

Our creative chefs will listen to your vision and get to dreaming up a magical spread that you and your guests will love. Dietary restrictions? No problem! We can do gluten-free, dairy-free, vegan and more.
Services
Our Services
Tasty Catering is a catering expert that is highly regarded for our customer-centric approach to catering. That's why we have been chosen to help plan and cater hundreds of events, from Rosemont weddings to corporate events and everything in between. Our chefs are talented creatives who dream up menus that impress, our event planning experts are the logistics masters, and our operations team offers 5-star service every time. They all work together to make sure your event is memorable and flawless! If you're looking for a creative catering team for your next event, let Tasty Catering help.
Corporate Catering

Events are critical for growing your business presence in the Chicago area and keeping your team happy! For over 30 years, Tasty Catering has helped fuel Rosemont's best companies.

Picnic Catering

If there's one thing we do best at Tasty Catering, it's planning and catering epic picnics. For years, we've been known as one of the best picnic caterers in Rosemont—and for good reason!

Outdoor Events

Outdoor events are all the rage these days, and Tasty Catering has mastered the art of outdoor catering. Whether it's an outdoor wedding, corporate event or community event, we have the menus, logistics expertise and staff to make it happen.

Weddings

Your wedding is the most important day of your life. Make sure it's perfect with Tasty Catering on your side!

Special Event Catering

Who doesn't love a reason to celebrate with good food and great company? We provide custom catering solutions at events every week, and no two celebrations are the same!

Home & Office Delivery

Sometimes you don't need full-service catering, and that's okay! That's why we offer to-go catering options to suit the needs of every client.
Tell Us About Your Plans
We'll help you decide if Tasty is the right fit.
Tasty Catering is second to none!
Tammy M.