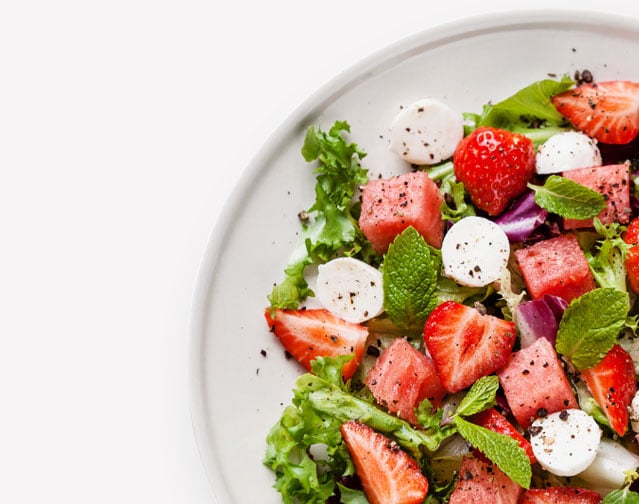 Half Day Woods Catering Services
Catering in Half Day Woods Forest Preserve can seem daunting due to the natural aesthetics and facilities. But Tasty Catering has all you need and can bring the picnic or catered meal to you, regardless of your location! Let's eat.
I couldn't have been more impressed.
Chris P.
Who we are
Bringing Outdoor Catering to a New Level at Half Day Forest Preserve
There's something special about enjoying a meal with friends, family or colleagues amid the peaceful setting at Half Day Lake County Forest Preserves. The sprawling 241 acres allows you to explore and enjoy activities like fishing and trail hiking, and the little ones will love the playground. But when you get to your rented picnic shelter after all that excitement, you're going to be hungry! That's why we love bringing food that is easily shared at outdoor events to this special natural venue. Whether your group is 10 or 100, Tasty Catering has the equipment and skills necessary to bring a memorable meal to life regardless of locale. In fact, we love a good challenge!
On-Time, Every Time

When you're running around on trails or spending hours fishing, you want the food to arrive on time! We know that and make it our priority to be on-time, every time!

Fresh & Healthy Fare

Food is fuel, and healthy food doesn't have to taste like health food. Our creative menus feature fresh, local ingredients to tickle your taste buds!

Five-Star Catered Picnic Reviews

Not sure who to trust with your picnic catering? Our hundreds of 5-star reviews, including many happy families and corporate picnic clients, should convince you we're the best in town.
Services
Half Day Woods Catering Made Easy
When you think about throwing a picnic outside in one of the super convenient picnic shelters at Half Day Woods, it's easy to think you don't have options and have to bring in all the food yourself. But that couldn't be further from the truth! Tasty Catering's skilled team can cater literally anywhere, including a picnic shelter. We can make it as casual or fancy as you'd like. Plated dinner under the stars? Sure! Hot buffet where guests can serve themselves and we drop off and leave it to you? No problem! Simple sandwiches to feed a crowd? We've got you! We can cater our custom menus to suit any style of outdoor event at this scenic outdoor event venue.
Family Reunion Meals

A recreation haven like Half Day Woods in Lake County Forest Preserves is the ideal spot to host a family reunion.

Company Picnic Catering

Have you been voluntold you're planning the annual company picnic outside Chicago? We can help, don't worry. While it seems like a daunting task, Tasty Catering loves picnic catering, and we're a full-service caterer, which means we can help with all the logistics, themes, entertainment and more.

Catered Sandwich Platters & Buffets

Are you hosting your kiddo's birthday at one of the Half Day Forest Preserve picnic shelters? Maybe you're just gathering family and friends for one last hoorah of the season?

Outdoor Catered Weddings

Do you and your fiancée love nature? Then saying your vows at the beautiful Des Plaines River or the Half Day Forest Reserve pond is oh so special.
Tell Us About Your Plans
We'll help you decide if Tasty is the right fit.
Tasty Catering is second to none!
Tammy M.