Can you think of your favorite wedding favors from weddings you've attended? Maybe you recall a plant or delicious treat to take home. Regardless of the style or theme of your own wedding, wedding favors can be anything you want them to be. It doesn't have to be something that your guests will toss in the trash. From practical to personalized to charitable, the ideas are endless. Here are some wedding favor ideas that you will feel good about giving your loved ones:
Placecard Favors
It's important that your guests know where to sit. There are so many creative ways you can use placecards as wedding favors.
Succulents
Aloe vera, echeveria, and cacti—oh my! An easy DIY gift, many people choose to plant them in terracotta pots or metal pails with wooden flagcards for guests to sort by name and table number. If you don't want to make them yourself, browse here for more succulent inspiration.

Message in a Bottle
All you need is a vial, a small scroll of paper, and one thoughtful thing to say to each guest—because everyone could use a short, sweet love note.
Picture Frames
Your picture frames can have a picture of each guest along with their table number. Frames can be wooden, modern, in the shape of an animal—whatever shape and color you want them to be. Etsy is chock full of them!
Coasters
Cheers! Because you can never have too many coasters (or koozies?) that remind you of a time of love and celebration. Check out the Knot Shop for coaster inspiration!
Ornaments
It doesn't have to be the holiday season to give a favor fit for a Christmas tree. But if you are having a winter wedding, ornaments would be too perfect. Have them imprinted with whatever message you want or choose some photos.
Food/Edible Favors
Jam
Strawberry, grape, blueberry—jams make for one gooey, delightful wedding favor, especially when they come in mini jars. Consider filling jars with jams like Farm to People's, which supports small-batch companies all over the US.

Macarons
Because who doesn't love a multicolored cookie tucked away in an adorable box?
DIY Kits
These kits are a hit at weddings. Let your guests try their hand at a recipe at home. This is your chance to share your family's favorite cookie recipes that are hiding away in a box in the garage.
Charity-based Favors
Charity-based favors could be anything that is near and dear to your heart or even a charity or organization that supports a cause that affected a lost loved one.
Gift Trees
Gift Trees—evergreen seedlings—are a great way to give back to an organization dedicated to planting trees across the U.S.
Bracelets
By UNICEF
Part of the cost of UNICEF Market's handcrafted products go to both talented artisans and to help UNICEF save and protect children. UNICEF partner NOVICA works directly with artisans through their regional offices in Asia, Africa, and Latin America.
Customized Cookies
For every 24 cookies, one weekend bag will be provided to a child struggling with hunger in communities across the U.S.

Candles
For every candle you buy as a wedding favor, a child is provided three meals, allowing you to be a small part of something big.
Book Tote Bag
By Out of Print
Book lovers unite! For every literary tote bag, you help donate books and support literacy programs around the world.
Chocolate
For each chocolate purchased, 100% of the net profits are donated to animal rescue organizations around the country. What a sweet gift!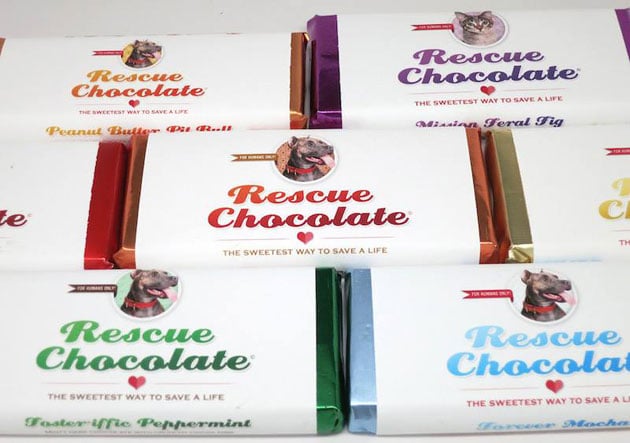 Symbolic Favors
Animal Figurines
Give your wedding guests a little animal figure to represent a donation to the National Wildlife Foundation.
Water Bottle
Not only is a water bottle a very practical, earth-conscious wedding favor idea, but it can also mean something more, like a donation to an organization that ensures clean and safe drinking water to people in developing countries.
Vintage Keys
Keys make great wedding favors. They are also metaphorical. Make your wedding favor a donation toward efforts being made for people who have recently lost their homes in natural disasters.

Personalized Pencils
Every pencil could symbolize a donation that goes toward equal access to quality education around the globe.
What do you think of this list of wedding favors? Comment below with your thoughts or some of your own ideas! If you are planning a wedding and are in need of even more inspiration, we'd love to help. Give us a call!
More Articles You Might Enjoy: